Twitter Spaces with Olivia Julianna and HCDP Chair Odus Evbagharu - Oct. 6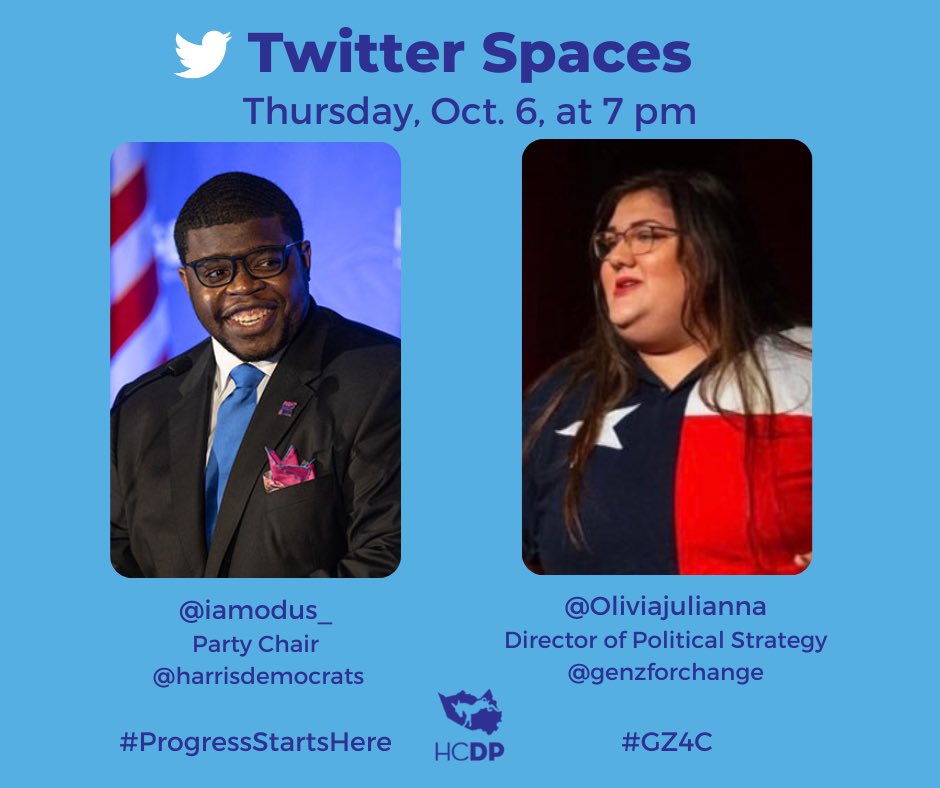 Want to get pumped for election day? 

Join Olivia Julianna and HCDP Chair Odus Evbagharu on Thursday, October 6 at 7 PM for their Twitter Spaces discussion! 

You can check them out on twitter: @iamodus_    ||   @Oliviajulianna
---
Come join the Harris County Democratic Party and former County Clerk Chris Hollins at our newest GOTV Northwest Satellite Office to meet fellow democrats and talk to voters! The office can be found at the Hollins Law Group.
There will be drinks and snacks, we'll have some time to get to know each other before we hit the pavement. Meet our team, local leaders and most important help us to get out the vote!

Learn more here. 
---
Come celebrate National Coming Out Day with a Drag Show headlined by the fabulous Queen Persephone! Get OUT the vote for Chuck Crews for HD 128 and all of our Democratic candidates on the ballot!

RSVP here.